CNBC STREET SIGNS: Homebuyer Beware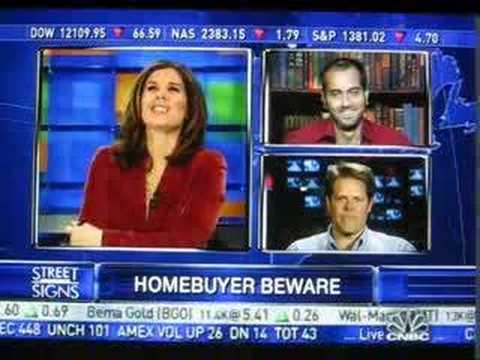 Do you know what your Realtor is making? You should.
Now that the market is slowing down, the incentives offered Buyer agents has
increased. Not across the board, but occasionally. I have recently seen incentives as high as 10% in Miami! And I saw one ad where they are offering a vacation to the Realtor. But the WORST I have seen is "$5,000 bonus for a full price offer." This should be banned (it might be). The Buyer agent (even though paid by the seller) is supposed to be working for the buyer, not the seller. An agent that takes a $5,000 bribe instead of working to get their client, $5k or $10k is an embarrassment.
Buyers should know exactly what their Realtor is making?
How do you do this? You can start with an "Exclusive Buyer Agency Agreement." I know what some of you are thinking "Oh, I don't sign those, I would rather work 4 agents to help me find a home." Ok, I can see how that initially would sound reasonable. But put yourself in the shoes of the agents. How likely is that agent going to be to help you try and fight for an extra $5,000 or $10,000 off? Human nature would kick in and say "why should I be aggressive on this offer if they might just go elsewhere if this deal doesn't happen."
Watch CNBC interview Frank Borges LLosa from FranklyRealty.com on the issue of extra bonuses. This interview pulled from the article "Do Real-Estate Agents Have a Secret Agenda?" in the
And in

article: "Home Buyer, Beware".
At FranklyRealty.com we don't believe in bribes and kickbacks. We agree up front for what we will be paid and anything extra is given back to you at closing. That way you know we aren't showing you something just because of a bonus.
– Written by Frank Borges LL0SA- Broker/Owner FranklyRealty.com
703-827-4006
Videos at YouTube.FranklyRealty.com
Keywords: Housing bubble? Arlington, Alexandria,
Homes, Real estate, Virginia, Alexandria, 22201, 22314, Fairfax Va, DC Realty, Realtor