I'm really excited about this new feature for FranklyMLS.com . Normally I leave all the feature upgrades to franklymls.blogspot.com, but this one graduated to the main blog.
I've written a lot about Virginia short sales (don't miss the older "SS 101" post) and a year and a half ago came up with the 1st MLS search that would scrub short sales (see post) and put a * next to their price (it would look at both the remarks and checkboxes).
But that wasn't enough. I also gave some guidance on a "Top 10" questions to ask a listing agent, as they are the key to getting short sales closed (in my opinion).

The most important question on that list was "have you ever closed a short sale."
Well now you no longer need to ask them! (and they so frequently get offended)
FranklyMLS.com will upgrade the normal asterisk next to a short sale and make it two green **, IF that agent has EVER closed a short sale within the last 4 years. Yep, the system will now look at every short sale, and then scrub the 4 year history of the listing agent and if their sold listings show a successful short sale… then BOOM, they get upgraded.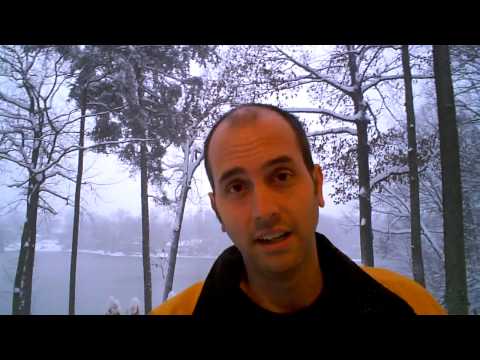 Now of course this is FAR from perfect and in no way is it an indication the short sale will definitely close (far from it), but I'd venture to say you have a 3x better chance. So in a quick second, a glance at the results might help you consider a short sale that before you might have been too scared to try.
Try it. Search for Arlington Short Sale.
About 40% have **.
Now, I'm still willing to tweak this. Should it require 2 closed short sales? Also I think it currently looks at whether the agent was either a lister or a buyer agent. I'll be changing that to just successful sold short sale listings.
Also the system puts 1 green * if the remarks say "Approved" since an approved short sale has a better chance of closing.
Why am I so excited about this? Because it is my first attempt to incorporate sold data as an indicator or predictor about how an active listing will do. Next up is the Frankly Price Predictor that I talk about here for Inman News (I do a weekly video column for them now):
A few quick personal notes:
– All done with my 5 AU Law school exams, only a year and a half left.
– Just finished a shoot for HGTV's "My First Place," which you would have seen some behind-the-scenes videos like this one if you followed me on Twitter @FranklyRealty
– Was listed as a "Inman 50 Most Influential Online"
– I started a couple new Youtube accounts at Youtube.com/FranklyNews for my weekly Inman.com industry focused video segments and Youtube.com/LakeBarcroftcom (and snagged LakeBarcroft.com from a squatter), which is where we recently bought a home.
Written by Frank, Owner FranklyRealty.com and FranklyMLS.com
Photo by dichohecho