Are 6% Realtor commissions "customary" or "prevailing," or the "average?" (hint=no). Do you get what you pay for? (hint=oftentimes no) This post is long but it uncovers the unspeakable… COMMISSIONS!
Why does it matter? Because on a $500,000 home each percent is $5,000! Any ignorance about commissions may lead to a royal ripoff. The trick is that less commission isn't always more "savings", but the flipside is also true, because a higher commission isn't always followed with better performance. Knowledge is power.
Background: Ever wonder why there are nearly no Realtor blogs discussing commission structures openly? (probably not, but for the other 3 of you…) It all has to do with an AntiTrust price fixing case against a few Realtor brokers decades ago. (I just covered it in my AntiTrust Law class, this is my last semester at AU! for those that are curious followers.)
These brokers got together for a dinner at Congressional County Club in MD. The organizer was F0LEY, the then President of the Local Board of Realtors. He got up and said he was changing his firms rates to 7% from 6%. (insert tons of details here). 
His excuse was the market was horrible and tons of homes were listing, but nothing was selling, so they were in dire straits. Ultimately, several were found guilty of conspiracy to raise commission rates in violation of the Sherman Act, an Antitrust law.
Fast forward 30 years, the Realtor community is still terrorized and instructed to NOT TALK ABOUT COMMISSIONS publicly with other agents. And to even get up and leave a room if somebody talks commissions. I have seen it, it is pretty funny when the word commission is mentioned and everyone freaks out and becomes a lawyer "You can't talk about that!"
It got so bad that the Virginia Assoc. of Realtors' legal counsel didn't want to say "6% commissions" when teaching agents, so he referenced a number of hypothetical "chickens" instead of using actual percentages. He happened to use the number 600 chickens. Hum, if that isn't a wink wink to the number 6, then I don't know what is. (see Blog post on topic or video see minute 11:20) Gimme a break.
In my opinion, in the end, this chill effect & gag order has the opposite result. Instead of colluding to increase prices, the new silence solidifies what the consumers (and press) think is the "Normal" Realtor Commission. And the press make it worse with headlines like: "Chipping Away At Realtors' Six Percent" (link). Or Wikipedia's "The median real estate commission charged…  6%". This is WRONG. With misinformation like this, what is the consumer to think? Keep them in the dark, and they are worse off. So I'm gonna spill the beans on what is "normal."
First a break down of the total commission charged.
This is VERY confusing to newcomers and consumers (remember confusion can be profitable). The listing agent (actually their respective brokerage firm) charges… lets just say 100 jelly beans (instead of using "chickens"). Of which some of that goes to the cooperating buyer agent. Sometimes it will be half (50 beans), sometimes much more, but rarely is it much less (ie. Statistically it is rare for the listing portion to be higher than the buyer agent portion).
ACTUAL STATS on the Buyer Agent offered Commission!
Example 1: In Arlington Virginia, looking at 100 active  regular (non bank, non short sale) listings from $400k-600k, they are offering (this data is only shown on the Realtor MLS and not public sites):
* 3% commission to the buyer agent.

95% of the time!

* 2.7% once
* 2.5% for four of the listings
While that is consistent with what I have seen, there are variations in many areas and price points.
Example 2: Washington DC $400k-$500k, 200 active homes.
* 3% commission to the buyer agent 62% of the time
* 2.5-2.7% offered 37% of the time
* Three listings had 3.5-4% (see video about "bonuses" below)
Example 3: SHORT SALES in Manassas. 35 actives
* 2.5% commission in twenty listings (55% of the listings), plus four homes at 2% commission. Total= 66% of homes between 2-2.5% commission
* 3% commission on eight listings or 26%
(In other words, short sales tend to offer only 2.5%. Buyer alert: Make sure the 20% lower buyer agent commission is NOT the reason your buyer agent is discouraging Short Sales. Only the buyer agent, not the buyer, knows the offered buyer agent commission before visiting the home. See also the benefits of an exclusive buyer agency agreement, see blog post)
So now that you understand how the buyer agent is paid, then you have the ammo to catch some trickery some listing agents pull. Because the commissions are bundled into one number, ie 100 jelly beans, they can offer less to the buyer agent to make the total number look lower.
Just last week there was a non-Redfin Realtor on Redfin's forum advertising/discussing his new promotion of 3.5% total commission for a full service listing. I called him out on not disclosing the break down of that total (ie how much to the buyer agent). But since his actual last 2 deals offered 3% ($150k listings), I gave him the benefit of the doubt. But he responded that the 3.5% "deal" was with 2.5% to the buyer agent. Ok, no problem, but do you see how that can be confusing to the consumer?
Sidebar:  sometimes over 3% is offered to the buyer agent or a "Realtor bonus". Here is a video of my talking on CNBC about this practice.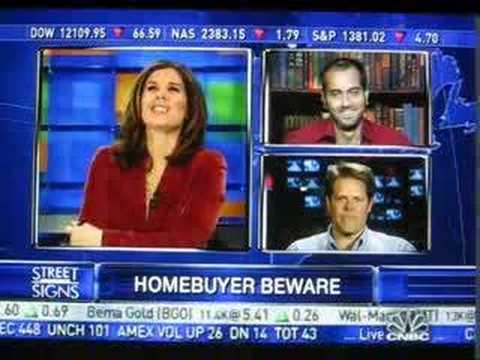 So now that you get the Buyer Agent "typical" commission, let us move to the key question:
"What is a Normal Realtor Commission?"
I'm splitting hairs here, but the word "Prevailing" or "normal" is confusing. Shouldn't the question be "What is the AVERAGE Realtor commission?" The first questions is manipulated by the press and the silence on the topic. The second is fact (kinda).
Well thank goodness for REAL Trends! A non-NAR organization (NAR can't track commissions in fear of AntiTrust laws, see page 14) that tracks the average. Well it was as low as 5% in 2005 (see Inman post) and in 2010 it was 5.4% (see story).
HOW HARD WAS THAT?
THE AVERAGE COMMISSION IN 2010 was 5.4%!
Finally, some real stats right?
Well kinda. That 5.4% average isn't broken down. People like to assume it is half and half, but that is not likely. So if 5.4% was the average in Arlington, it would be 2.4% to the listing agent and 3% to the buyer agent. But the study is nationwide. And I don't know what the rest of the USA charges or if they include FSBOs (see post on Saving $20k going FSBO).
And it isn't clear if that amount covers the new trend toward charging what I consider bogus "Admin Fees." (See my Admin Fee post and Ken Harney's article. Or watch my video.)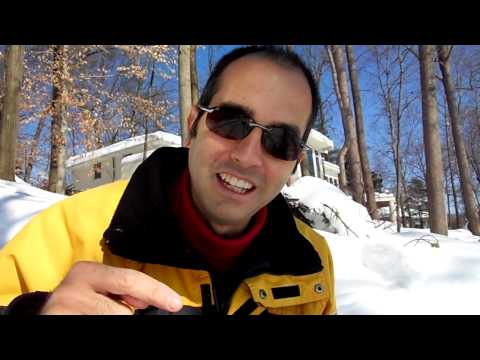 Regardless, the MOST I have seen is 3% (listing side) plus a $400 admin fee. However, I did hear one funny story. A large local brokerage firm was training their newer agents to go to a listing presentation with 7% prefilled into the contract. And then dramatically slash the 7% as if it was a "limited time only" discount or car promotion. Come on, give me a break.
Well does one "GET WHAT YOU PAY FOR!"… ?

NO! (but I have many thoughts on realtor rebating, see post). Wow, do I hate that line and sooooo many Realtors use it when trying to defend their commission (google it). Why do I hate this pitch? Because I've seen a ton of "6%" agents that suck (blog post), or at least not do everything they should be doing.  Most agents don't even do what I consider the basics. Stuff you would be like: "Duh, why don't you use 30 photos?" This stuff is what we at FranklyRealty.com call (warning, upcoming link could be seen as a self promoting comment) "Excellence Comes Standard" in our Bill of Rights. Also when I started 7 years ago (I feel old now), I did a $1 commission on $3Million home. It launched my career and my first of four Wall Street Journal features, and I was worth much more than a buck!
YEP! 80-90% of listings don't have the maximum 30 photos!
Don't believe me? Do a FranklyMLS search for Arlington Condos from $400-$800k and sort by the # of photos column. Only 16 of 163, or 10% of agents posted 30 photos! This is embarrassing (Attn Agents: I have an online free 2hr photo class for agents, email me).

Why don't they post 30 when it is free? Maybe because it can take 60 minutes with our antiquated MLS system. Expecting the "average" agent to wait an hour? Fat chance. And sure, maybe you read this post, and you stand up to your listing agent and say "give me 30 photos" and they say "SURE!", but what else will they cut corners on? Those are the things that sell homes. Not the bogus checklist (see my spinning car video) including  and bogus pitch: "We will list your property on 650 websites." (Disclaimer: I am not saying that an agent that takes 10 or 25 photos "sucks" and every agent using 30 photos is perfect,  but I'm saying why take that short cut?).
Under 0.1% of Listing Agent use Walking Video Tours, posted on the MLS. Even though it is FREE to them!
Few agents even know that there is only 1 service in the DC, Virginia, MD area MLS that will allow an agent to post an unbranded walking video tour of their listing, on the MLS. Why does this matter? I agree large super wide angle photos are the more important, but buyers also care about the flow of the house from room to room. A walking video tour (not those silly "flying photos" to jazz music virtual tours) gives that Sunday Open House feeling everyday. (see Frankly Agent Megan's listing, and walking video example).
Also note that the rare listing agent that uses Youtube videos doesn't count since the MLS doesn't let you link to Youtube.
So sellers, tell your listing agent to upload a video for free at VideosByAddress.com or watch the 20 min How-to Video on making real estate walking video tours.
————-
Anyhow, I'll stop rambling. Hopefully you learned something and this blog.FranklyRealty.com (don't forget to sign up for new posts) will help you sift through the pitches and help you NET the most (see more posts on Listing Advice or Buying advice).  Because in the end, isn't your NET (and hassle factor/convenience) what really matters? On the one hand you might get ripped off with one agent charging 100 jelly beans (metaphor for commission percentage, see above), but then you never see them after the initial pitch, and 3 newbie assistants run the show. Or you might find a great eager agent willing to do it for 20 Jelly Beans and still be "full service," and do a great job.
Conclusion: Consumers deserve to fully understand what all of their options are and how the confusing Realtor commission system works. With this information they can make the best decision for their needs. Whether it be "flat fee" or "Discounted" full service, "average" full service,  or regular "full service," but hopefully avoiding "crappy" full service.
Best of luck selling your home!
Written by Frank Borges LLosa- Broker/Owner FranklyRealty.com and FranklyMLS.com
p.s. Did you catch me on HGTV's My 1st Place this month? p.s.s. Did you see FranklyMLS.com now has Zip Code boundaries?
And a photo of my son Hartly, now 8 months.
Photo Credit: Chicken & Jelly Beans
Please report typos.