Happy Halloween!
The MLS.  It's harmless… or is it?  There are lots of things to legitimately be afraid of.   Let's talk about adding, or seeing, "as-is" on a listing.  Should you be afraid? Some people are.
Afraid of "AS-IS" Home for Sale?
When buyers see the words "as is" it sometimes freaks them out.  They think that there could be major issues with the property and that they won't have a right to inspect it.  Well that's not entirely true.  Even though it says "as is," you can request in your offer to do a home inspection and leave in the right to opt out if substantial repairs are needed (yes, the seller might say "no inspections" and that IS scary! But sometimes still manageable).  Although the sellers may not be willing to fix any issues, they could still do a seller credit or even reduce the price by $5K or $10K. And since "As Is" scares away so many buyers, it will potentially have less competition when making an offer, and thus a lower purchase price.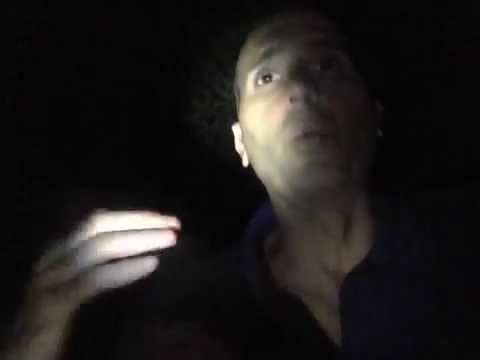 Scary or Not Scary?
I actually love helping buyers with "as is" properties because there is usually less competition.  Estate sales are great as well and most of the time they are listed "as is."  But consider it differently if you are selling.  In this case I don't think sellers should ever us "as is."  In the state of Virginia almost all homes for sale are "as is" already, so why even put that into the MLS remarks?  If you are making a purchase more buyers will be scared away because it makes them think that there could be something substantially wrong with the home.  Go figure.
Buying As Is Tips
Everything is as is.  Virginia is existential like that.
You can still ask for a home inspection on "as is," and you can still have the right to opt out.  Some sellers say they don't have cash so they won't fix it-but they can do a 5K, 10K price reduction
Its not something to scared of, estates do it as well (aka "20 heirs waiting for their checks, we're not going to have them pay to fix it but maybe drop price a little").
Go after homes with as is, because it tends to scare off other buyers which is good for you
Selling As Is Tips
In VA almost all homes are "as is" anyways, so why put that in your advertising?
A buyer could view an "as-is" notation as nickel and diming, or "hey, were not going to fix anything." It makes the buyer think that there are major issues and that they wont have a right to inspect it.
Frank LLosa
Principal Broker, DC, VA, MD Frankly Real Estate Inc
* Never too busy for you!