Today I continued my research on the hunt for details on a possible upcoming influx of bank properties (due to a lift of the bank foreclosure moratorium) and to see if consumers are buying properties directly from the banks at the courthouse.
So, I went to the courthouse steps in Arlington Virginia to see today's scheduled auctions. First of all, all 3 homes set to be auctioned off were canceled. This happens frequently. The notice makes it to the newspaper, but the owner figures out a workout or a way to delay the process (sometimes multiple times).
I then asked the auctioneer whether consumers are buying them directly from the courthouse. While he said "they can," he also said they don't because the banks are buying them back at their loan amount, which is usually OVER the market price. He estimated that 95-99% of the homes sold are being sold back to the lender.
My theory is the banks don't have the resources to fully figure out what a property is worth. So they just buy it back from themselves at full price, and then they try and figure out later what it is worth. They do this by hiring a BPO (Broker Price Opinion, a non-official, cheap appraisal). (Sidenote: Lawyer question how this will effect the Deficiency Judgments, see the comments in the older post).
But this might change, so I will go back every year or so to make sure (I went there 2 years ago, and it was the same thing).
If you are reading this from your email subscription, make sure you watch the video on VA Courthouse Steps Foreclosures.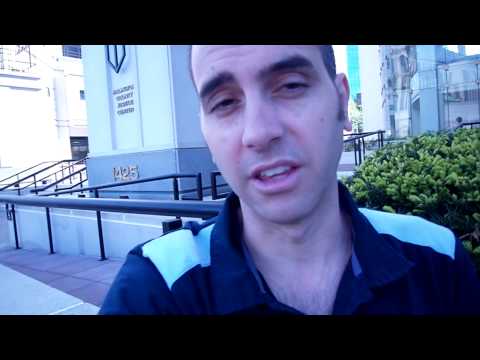 Written by Frank Borges LL0SA
Broker FranklyRealty.com
Owner FranklyMLS.com