Inman News is the #1 organization tracking real estates practices and technologies (outside of the official Realtor association). In San Francisco last month they held their annual five "Innovation Awards" with five finalist in each category. I was shocked to be honored with two finalist positions. One was "Most Innovative Blog," the other was "Most Innovative Web Service" for my wiki MLS FranklyMLS.com.
I "lost" both categories. I really wasn't too bumbed. I was thrilled to be a finalist and I love the winner's blog phoenixrealestateguy.com.
But then the overall "Innovator of the Year" award was announced. This category did not disclose the finalist and previously did not include finalists from the other categories.
"Drum Roll" (no really they said that)… Shit! I won. I know it ain't th e Oscars but it felt like it for a moment. Wow, they really like me.

So, I ran up. Didn't say a word. Was in shock. Thinking "Do I say something witty or innovative?" Nah.
(side-note: Being so "innovative" and "green" oriented I refused the registration gift bag and 20 page glossy schedule and I stuck with the online schedule to save trees. Anyhow, the online schedule slatted the awards for 11am. The print version apparently said 9:15. For once in my life, I was very early.)
I even temporarily changed one of my cards to "I'm kinda a big-ger deal."

But the ego bubble settled once out in the hall when a tourist saw the cute trophy and was like "What is an IN MON?" And my wife saw the first video (without the panning audience photo) of me accepting the award and thought only 20 people were in attendance (vs. 1500). Watch the video…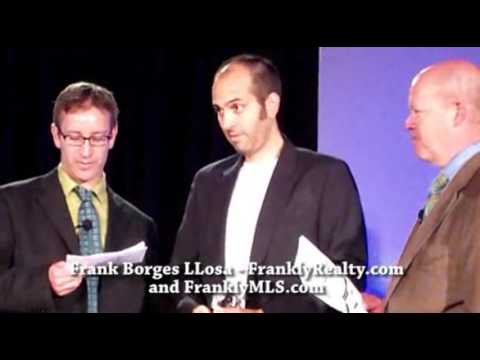 (Thanks Ray from VideosByAddress.com for the impromptu video.)

And then I sent out an "anybody wanna do a lunch" on twitter and got no reply. So, that helped bring me back down.
Anyhow, for the acceptance speech I never did…
Thank you Inman News (see article) for checking out my little ole company and really understanding what we do differently, or shall I say "innovatively." I'd also like to thank my agent Lindsay for saying "why don't you write all this stuff you tell us and share it with everybody", blogger Ardell in Seattle for some early on motivation and inspiration, Ben Martin from VAR, and my georgeous wife for dealing with my 3am posts.
Make sure you subscribe to upcoming posts. I have about 6 more posts that I wrote while on a 38 hour flight to Africa with my wife. In the meantime here is a random Wheel Estate Cam on location in Africa with elephants.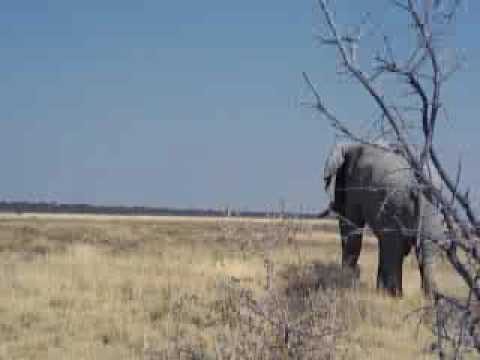 Written by Frank Borges LL0SA- Broker FranklyRealty.com
PS. I'm on the ballot for the NVAR's 2010 Board of Directors. Voting is for NVAR Realtors only and through Oct 8th 2009. Please  Vote today (or tell your NVAR Realtor to vote) and spread the word in your Realtor office. For more details hit up www.ChooseFrank.org
pss. Now it is even easier to subscribe to this blog. Just add a small comment below and check the box to get emailed future posts. Spam free.