Bidding Wars on Real Estate? Yep!
This post may self destruct, for it tells too much! Yep, I might remove this post after my 1,000 subscribers get it in their inbox (are you signed up, do so in the upper right). Hopefully the competition doesn't get to it. (I have already had one request to take it down)
So you have probably read newspaper articles about bidding wars on homes for sale in the Maryland, DC and Northern Virginia area. Especially houses in Arlington Virginia.
The inventory is tight and people are off to the races. Sometimes 5 offers, sometimes more.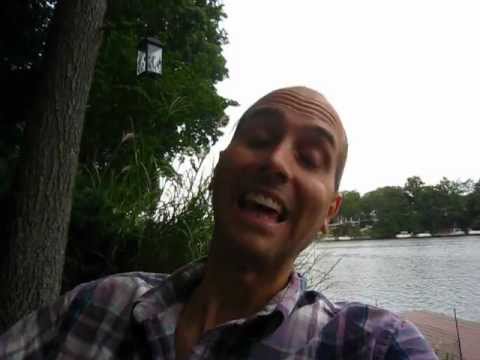 So how does one "win?"
First, I do warn my clients that 5 other couples also spent 2 long hours trying to figure out a way to "win." The good news is most buyer agents focus on price. Simply saying to their client "well, how badly to you want it" or "how high do you want to go," or worst yet "If you really want this, we gotta go high."
(for those that think the motivation for a higher price is the higher commission, this a common and incorrect assumption. Many agents care about % chance of deal completion.)
Some even using "Escalation Clauses" in their bidding war contracts. Personally I don't like these, but it depends on the situation.
So how does one win? Well I'll tell you just ONE of the dozen different ways. Heck, I can't spill all the beans, but hopefully this bean will keep you satiated (yes i had to look up how to spell that!).
Sidenote: Also don't be one of those that say "Oh, well, I'm smarter than that, I just won't get into a bidding war." Sometimes the best homes get bid up. Sometimes they are underpriced (sometimes even properly priced homes get bid up). I have always said, I would rather you pay $5k over list on a home than get $40,000 off on a home that is $60,000 overpriced. Heck, who cares what the starting price is? And that goes both ways, up and down. Don't worry about your ego, check it at the door to your new home… (Sorry got carried away by the cheese fairy). This is about your next 10 years.
TERMS!! Terms matter. And one term in particular is… wait for it… waiving a portion of the appraisal. Make sure you see the video to fully understand why. It has in part to do with appraisals still being crap.
The other tip is to be READY!! Don't just wait for something to pop up and expect a good agent to help some new unknown person write a contract in under 24 hours. Those are popcorn agents! Instead contact your agent early (hopefully us) and get email alerts, approval letters etc. Then you will be ready to pounce!
So give us a buzz (contact us button in the upper right). And if you want another tip… just email me, even if you aren't using us or from around here. It is a one liner that 90% of agents don't know. Seriously, you'll be like "Wow, simple, why didn't I think of that." Just like Cat Potty Training.
Name that war movie: "Who is this person who speaks to me as though I needed his advice."
Frank B. LLosa Esq.

Broker FranklyRealty.com MD, VA, DC
(authorized to practice law in NJ only)
p.s. Photo is my son. Wife said a photo of him will make people more likely to contact me.
please report typos. beans image, cat image,