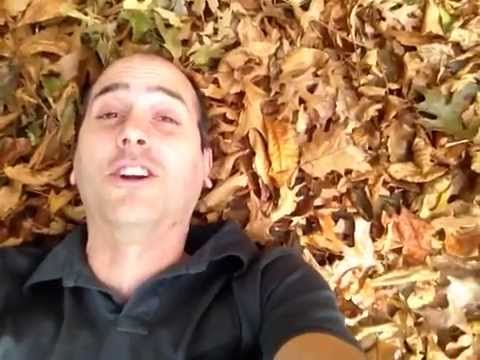 (Video)
3 FranklyMLS tips and a major update that things are changing and how one user thought we were too busy for them!!
First, Just The Tips!
Tip 1) Add a
Favorite
When you click on the
in either the spreadsheet mode of the single page featuring a property, you will get hyper updated alerts on changes to this home. Including any price drop, remarks change, more photos, added 3rd party comment, agent sneezing,  under contract or even the final SOLD price. An awesome tool that so few utilize.The default is daily email change alerts, but in this market you might want to opt for the alerts as fast as 15 minutes after the change is made (ask us how).
Tip 2) Save a Search!
Again, seems obvious (at least to me) but 80% of the users don't have a saved search set up properly. Assuming you are logged in, after you conduct a search, press the Save Current Search button in the middle of the screen. This will send you all new listings, price drops and sold prices for everything in your search area and criteria. NO need to obsess and check the site several times a day. Sit back and relax. Also the emails are VERY cell phone friendly with a direct link to the mobile version of the listing.
Tip 3) Use the FranklyCRA Comparative Realtor Analysis system
If you don't know what this is, you are missing out in a major way. Unlike ANY other site, we let you quickly see all the MLS listed homes that each agent has reported in the system (and which side they were on). You can see their track record. Are they an overpricer? Do they frequently create bidding wars, and if so what is the highest they have gone before? All data that will help you with that bidding war (see post on winning bidding wars). While useful for users to see directly, experienced Frankly agents know how to extract meaning from this data. In ways you wouldn't imagine. (photo of Michael Johnson breaking the "track record" in the 1996 Olympics, taken by yours truly)
Part 2 of blog post:
Now for the fun part (see fun animation above).
The Open Letter about changes to FranklyMLS.
The final straw was an email today from a user named Kriss that said "Are you guys really available to new clients?" (I was floored! Of course, the answer is yes, how did she not know that?!)
We don't want anybody to think that anymore, so here are the changes to FranklyMLS and how we plan to interact with the users (opt-out below, click & done).
1) Many users don't realize that FranklyMLS is run by a real estate firm, Frankly Real Estate Inc. They will now. We will be making this clear by reaching out to potential customers more frequently (feel free to unsubscribe below to this blog and the MLS site in one click). Including more integration of FranklyMLS, our firm, our agents and the "insider scoop" blog. If you aren't reading this blog, you may be losing tens of thousands of dollars.
2) For 5 years this site was open to agents from other firms and their clients. Now to keep costs down, I ask that those agents rely on their own broker's home search solution (or join our firm, if you make the cut).
If you are a FranklyMLS user, and you love your non-Frankly agent and have absolutely no intention of using our firm today, or in 5 years, I ask that you switch over to their cookie cutter search site. (or make a small tax deductible donation to this nonprofit). And if you don't love your agent, give me a call at 703-827-4006 or email (faster).
3) I no longer think that being a stealth, hands off site/firm is what many people need or want. Also it doesn't put food on the table (don't worry, we still do alright) . For one, 80% don't sign up for email alerts correctly. We now plan to fix that and use personalized (humans, Realtors) service to do that.
More Follow up and integration with the blog, which, once you read it, you will see how a good Realtor can offer real value beyond simply filling out paperwork. The "You don't know what you don't know" (see post)
Back to Kriss's email. I asked her why she thought we were
too busy for her
, she wrote: "Since I myself seem to think you have a
fantastic approach
to the market [via reading the blog],
I think I just assumed that *everyone* had caught wind of you and your model, and you'd be
swamped by now."

While flattered, it was clear that we needed to get the message out there that we are ready for you and get more users into the blog. If you love FranklyMLS, you will love Blog.FranklyRealty.com and you will love our agents. Better Technology, Better Agents.
I hope we can help you find your dream home. Reach out to us and start a relationship early!
Don't just wait for that dream home to hit and expect to be able to get everything ready in a day. And don't get left with a "Popcorn agent" (see video)
I appreciate you reading this far down! Please report typos.
Frank B. LLosa Esq.
Broker FranklyRealty.com MD, VA, DC
Owner FranklyMLS.com
Attorney at law only in NJ.
Never too busy for you. See video to prove it)
Credit: Floored image