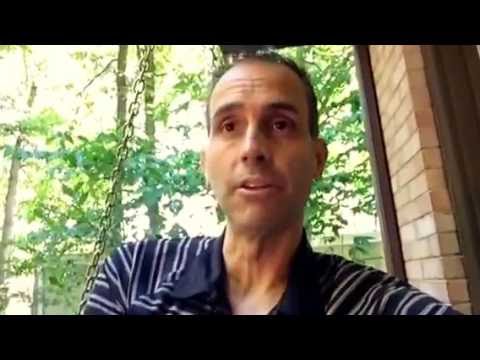 MRIS now requires that a listing agent disclose private and harmful information (to other agents) about a home that is Under Contract (as in NOT closed yet). That info? The buyer agent's name.
Throughout this blog you will see examples of how Frankly agents advocate for and with their client, like no other firm does. What you might not see is some back end efforts that we fight for to help out our clients.

MRIS has a policy that I have been fighting for 6 months. I maintain that their policy is a direct violation of our fiduciary duty (blog post JUST on that!) to our client. Previously a listing agent would disclose who the buyer agent was AFTER a deal closes. No big deal. Agent use it to track stats, etc. But now MRIS requires listing agents enter buyer agent info (only visible by other agents) BEFORE the deal closes! No big deal? Yeah right!

That info can be used in a manner that HURTS the seller. So why require it? MRIS said that some broker's of the buyer agent wanted to know when their agents had a deal under contract, because sometimes they don't turn in paperwork.
How has it been abused? Here are some examples from an agent forum:
– I got a call yesterday from an agent wanting me to disclose how i won the deal. She got my name from mris. We have been under contract 4 days. Inspection yesterday. She was competing offer and backup. Go figure. I told her nothing and wanted to know how she got my name. Said Mris. I was shocked. And angry they disclosed my info to a competing agent on an offer in progress. D.C.
– "Picture this scenario: Buyer A contracts Seller B's home. Seller C's agent calls up buyer A's agent and says, we have a very similar home one street over for $10k cheaper. If you void your contract via HOA docs, we can cut a great deal. While not real classy, seller C's agent didn't break any laws, but rather acted in his client's best interest. Fully agree with you Frank. MRIS needs to remove that asap." B.W.
– "that [buyer] agent showed my listing but wrote on this one, maybe we can get that buyer back by offering a lower price". It's a privacy issue for me and I would be willing to bet, it is for many buyers agents… Anyone else want to join in righting this wrong? EMAIL MRIS! K.D.
– Buyer loves a home. They demand the buyer agent contact the buyer agent that is listed on a home under contract. That buyer then puts in an offer to buy the contract off of the current buyer. (Frank)
Proposed solution #1: My solution is EASY. Add a new code called 888888 and make the agent name "Will disclose at closing". Poof! Easy as that. Takes 10 minutes. Instead we have this mess.

Proposed solution #2: Hide the buyer agent info until the software is fixed. The client is more important than the broker.
Love to get your comments. If you were selling a home, would you care if the buyer agent's info was shared before closing? Write to MRIS if you think this is an important issue.
Will your agent fight for you? With respect to this issue, 30,000 agents in the DC area apparently are not.

Update:
MRIS is waiving the $300 in fines levied on us, and better training their staff to know the new rules.
MRIS has decided to modify their system to only show this information to the relevant buyer agent's broker by mid-July. But WILL still publish 1,000s of buyer agents that are under contract now. They could simply turn off this data display, but they feel it is more important that the broker's get alerts about their agents, then the seller's private information being disclosed.
Frank LLosa
Principal Broker Frankly Real Estate Inc
Uncategorized
|
No Comments »